PRINCIPLES
Our goal is to encompass PASSION with PURPOSE. Whatever the project is we will collaborate on design options that will improve the property and provide pragmatic solutions.
We love to build - let us build or repair a new deck or fence that will transform your space into the outdoor environment you have always dreamed of.
By customizing each job to fit your needs and using the highest quality materials, we provide the best return on investment, regardless of the size of the project.

The foundation is the most crucial part of the construction. Posts are set at a minimum of 2 feet into the ground to solidify the structure.

We are a local company that has been operating in Kansas City for 6 Years. Our team has over 20 years experience in the fence and deck construction industry.
DESIGN | QUALITY | SUSTAINABILITY
We specialize in installing all types of Fences and Decks, and also erect Pergolas and Railings. Our clients are both residential and commercial.

Our Materials include - Wood - Steel - Vinyl - Aluminum - Composite - Chain Link
The goal of The Fence Lads is to provide our customers with a superior level of service unmatched by any other fencing company while supplying a quality product that will last for years to come. We make it part of our mission to stay current on the latest fence products, use top of the line equipment, and maintain a professional team of installers.
Please feel free to call or fill out the form and we will get back to you as soon as possible. The more information you can give us the more we can give you back in terms of pricing.
The Fence Lads
(816) 695-1779
dknop@thefencelads.com
(816) 844-2756
mfrazier@thefencelads.com
100% CUSTOMER
SATISFACTION
We Use High Quality
Materials for a
High Quality Finish
Our Team of Builders
is Skilled, Knowledgeable
& Dependable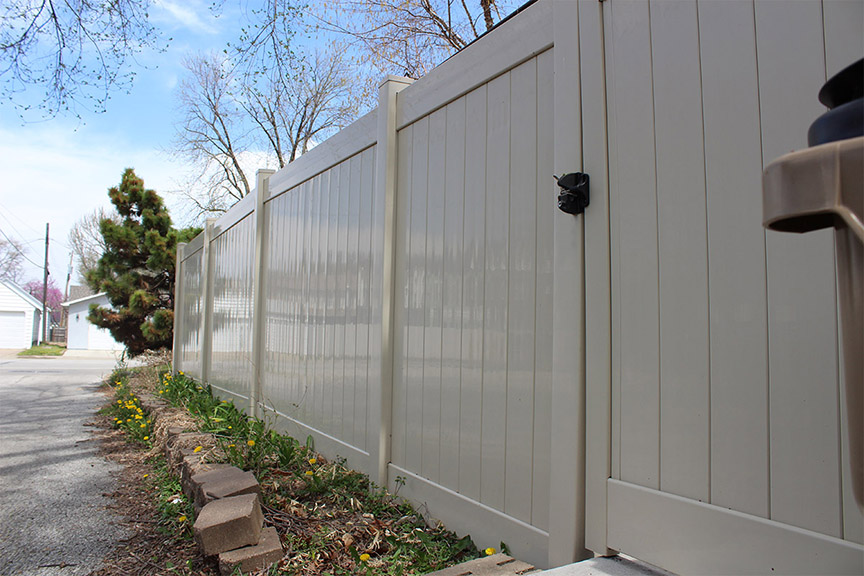 FRAMED VERTICAL
WOOD FENCE
The Fence Lads
(816) 695-1779
The Fence Lads
(816) 695-1779
The Fence Lads
(816) 695-1779